Wei Luo received 2018 Gilmore young artists award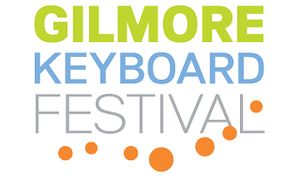 07 September 2017
Two US-based pianists, Wei Luo and Elliot Wuu, have been named recipients of the 2018 Gilmore Young Artist Award. The Awards were announced by Daniel R. Gustin, Director of the Irving S. Gilmore International Keyboard Festival and Awards, which conducts and funds the Gilmore Artist Award program. Ms. Luo and Mr. Wuu will each receive a $15,000 stipend to further their musical careers and educational development, in addition to a commission for a new piano composition. The Award also promises several appearances from each artist during the 2018 Gilmore Keyboard Festival in Kalamazoo—April 25 through May 12.
Since 1990, the Gilmore Young Artist Award is presented every two years to single out the most promising of the new generation of U.S. pianists, age 22 and younger.
Candidates for the Award are unaware that they are under consideration by an anonymous selection committee, in keeping with the philosophy of noncompetition that characterizes the programs established as the legacy of Kalamazoo businessman and philanthropist Irving S. Gilmore.
The Gilmore Young Artist Awards are bestowed every two years by the Irving S. Gilmore International Keyboard Festival and Awards in Michigan. Candidates for the Award are nominated by music professionals from around the world. Those nominated are evaluated for their pianism and musical promise by a six-member artistic committee over an extended period of time. They are not judged in a competition; the entire process is carried out anonymously, and candidates are unaware of their own consideration. Founded along with the Gilmore Artist Award in 1989, the Gilmore Young Artist Award is meant to single out the most promising pianists of the next generation who are under the age of 22 and living in the United States. Among the 32 pianists who have received the Gilmore Young Artist Award are Jonathan Biss, Kirill Gerstein, Daniel Hsu, George Li, Yuja Wang, and Orion Weiss.
Gilmore Director Daniel Gustin commented: "It is always a special thrill for us at The Gilmore to surprise these gifted young pianists with an Award for which they didn't know they were being considered–not to mention the thrill of watching them mature into some of the most important artists of our time!"
Wei Luo
Born in Shenzhen, China in 1998, Wei Luo began piano lessons at age 5 and made her recital debut in Hong Kong at age 6. In 2007, she attended the Shanghai Conservatory before being accepted in 2012 into the prestigious Curtis Institute of Music where she studies with Gary Graffman and Robert McDonald. Ms. Luo has participated in master classes with Leon Fleisher, Richard Goode, Seymour Lipkin, Abbey Simon, and Nelita True, and was selected to perform in Curtis' Dean's Honors recital in 2014.
Ms. Luo made her orchestral debut with the Shanghai Philharmonic in 2010, performing Prokofiev's Concerto No. 3 and, at 18, she has already explored a wide range of core repertoire from concertos by Rachmaninoff and Beethoven to works by Bach, Schumann, Mussorgsky, Chopin, Ravel, and Haydn. She has been awarded numerous top prizes in competitions across North America, Europe, and Asia, including the Chopin International Competition for Young Pianists in Poland and the Rachmaninoff International Piano Competition for Young Pianists in Frankfurt. This season she performed at Sonoma State University, Herbst Hall in San Francisco, Festival Napa Valley, and the Santa Fe Chamber Music Festival.