Luo seems destined for stardom.
San Diego Union Tribune
A lot of pre-release tracks this week including two of the most exciting young pianists of our time - Danill Trifonov playing Rachmaninov's Vocalise in his own transcription and Igor Levit playing the first movement of Beethoven's Moonlight Sonata (in anticipation of this autumn's release of all 32 sonatas). And judging by a very exciting finale of Prokofiev's Seventh Piano Sonata, Wei Luo might very well be admitted to that select company very soon.
Gramophone.co.uk
"Equally intriguing were those moments when she took you so far inside the music that your ears left behind previous points of reference, partly because she immerses herself in the music with an intensity that borders on madness."
Philadelphia Inquirer
Dazzling artist with an astonishing range of colors at her disposal, put to the service of a confident young soul whose musicality suggests the experience of someone two decades older.
San Diego Union Tribune
News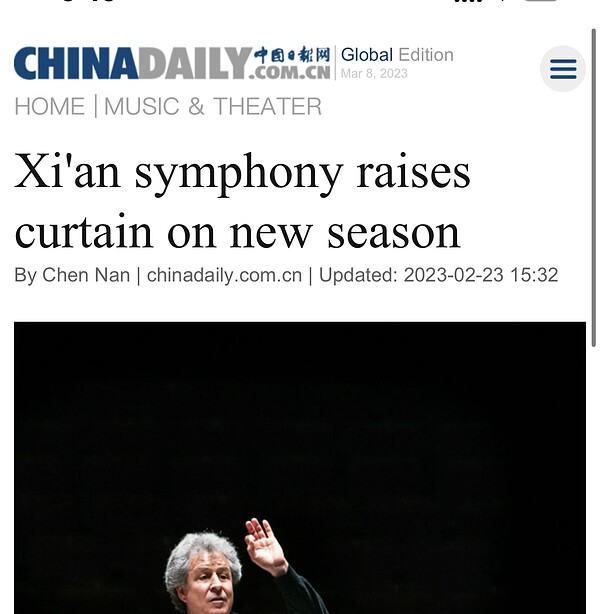 21 February 2023
China Daily| Wei Luo appears on Xi'an symphony new season
According to China Daily, the historic and culturally significant city, Xi'an announced its symphony orchestra music season for 2023, including "Wei Luo performs Tchaikovsky on Sep 2nd ".
Wei Luo | about Prokofiev, Curtis, Poetry and Life | Billings, Montana TV Station