World renowned pianist Wei Luo draws inspiration from Sergei Prokofiev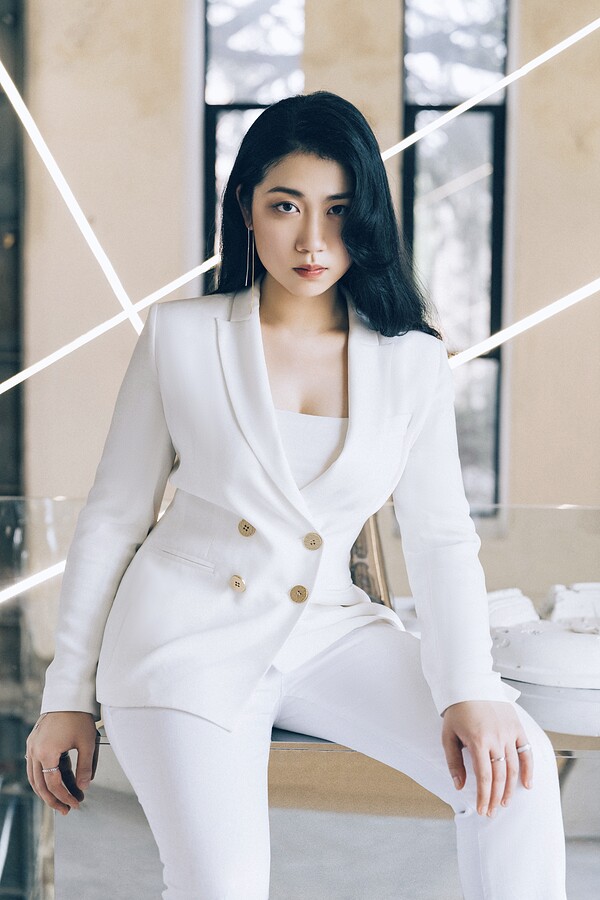 10 February 2022

ALBANY — The world has known Wei Luo as an acclaimed classical pianist since stepping in front of her first orchestra when she was 11, but her passion for the arts extends beyond that of the ebony and ivory often in front of her.
"I think my biggest passion in life is the arts," said Luo. "Obviously, I am a pianist, so I want to express and I want to connect with people with my music, with the performances that I do. Making that connection with people and to love each other, I think that's the most important thing in my life."
Luo's realization of that passion became evident to her during the height of the pandemic. Marked by global shutdowns and frequent quarantines, she would find herself lost while sequestered in a hotel room without a piano. What she soon found was the desire to write poetry.
This Saturday, Feb 12, Luo will revisit her 2017 premiere with the Albany Symphony Orchestra with a performance of Sergei Prokofiev's Piano Concerto No. 3. Later this year, however, she plans to host an immersive art exhibit in Midtown Manhattan featuring portraits and poetry she wrote about Prokofiev, all the while she plays the work of her favorite composer on piano.
The Russian pianist and composer is dear to her. The composition she is to play at the Palace this weekend is the same piece she performed before the Shanghai Philharmonic when she was 11.
As a child, Wei said, she was quiet. She learned to express herself behind the keyboard, where she would remain for hours. Today, the 22-year-old is in flight while on stage. The electricity she finds in Prokofiev's work appears to surge through her as she plays. Her promotional photographs accentuate this passionate play, freezing in time her long, flowing mane of black hair.
Wei has other favorites, some of whom she has shared on a YouTube channel. But, in recent months, she said she found herself drawn back to Prokofiev while looking for a source of strength and courage.
The Peter and the Wolf composer was a bit of a rebel. Prokofiev's early works would stray from the conventional. Sarcasms for piano, Op. 17, in particular, presented a manic display of polytonality that prompted one audience to leave in disgust. But his use of the percussive, she said, is what strikes her.
"Especially during the last year, so many things were changing," said Wei, describing her mindset during the COVID pandemic. "I went back to Prokofiev the most and I found so much courage and power to be brave enough to deal with all of these ever-changing problems in life."
Wei comes back to Prokofiev's Piano Concerto No. 3, a fitting tribute to the composer she most admires, just days before Valentine's Day in Albany. The Valentine's Weekend program also includes Tchaikovsky's masterful Symphony No. 6, "Pathétique," and New York City-based British composer Hannah Kendall's The Spark Catchers.
"I am beyond excited to be back with Albany Symphony to perform this masterpiece," said Luo. "The Prokofiev Third Piano Concerto is one of the most powerful yet beautiful concertos of all time with touching melodies, percussive sounds, and electrifying rhythms. It will be a blast!"
Music Director David Alan Miller said he's excited to have her back as one of two favorite virtuoso pianists who will be featured on two separate weekends.
Luo returns to perform On Saturday, Feb. 12, at 7:30 pm at the Palace Theatre and streaming live online.
"I'm thrilled to welcome Wei Luo back to play one of my all-time favorite piano concertos, Prokofiev's glorious Third, along with the most romantic, passionate, life-affirming Russian symphony in the repertoire, Tchaikovsky's Sixth, the 'Pathétique,' Miller said. "We're also delighted to feature a brilliant recent work by composer Hannah Kendall. All the music on this program crackles with warmth and love; it is the perfect antidote for a cold winter's night, and a musical Valentine you won't want to miss."