Gramophone recommends Luo's album along with Danill Trifonov and Igor Levit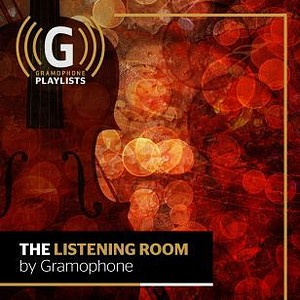 22 July 2019
The Listening Room: Episode 77 (22.07.19)
The Listening RoomMon 22nd July 2019
London audiences need little convincing of Vladimir Jurowski's prowess as a Mahler conductor and live recordings have emerged down the years to spread his Mahler style far and wide (a style as different, but equally as valid, as that of one of his predecessor's in the same job, Klaus Tennstedt). Jurowski's Fourth is pure joy from start to end, and I think comes close to matching another personal favourite, the CBS/Sony Classical performance with Lorin Maazel conducting the VPO (and Kathleen Battle on top form in the finale).
From Jakub Hrůša and his Bamberg Symphony Orchestra, we've a new Dvořák Eighth that shows off this fine Bavarian ensemble. For vibrant orchestral work look no further than a new Naxos album of a quartet of Stamitz symphonies - the Musica Viva Moscow Chamber Orchestra are conducted with great verve by Alexander Rudin. One of this year's Orchestra of the Year nominees, the Akademie for Late Music Berlin, under Bernhard Forck, gives us a thrilling set of Handel's Op 6 Concerto grossi, supremely inventive music given sparkling performances.
A lot of pre-release tracks this week including two of the most exciting young pianists of our time - Danill Trifonov playing Rachmaninov's Vocalise in his own transcription and Igor Levit playing the first movement of Beethoven's Moonlight Sonata (in anticipation of this autumn's release of all 32 sonatas). And judging by a very exciting finale of Prokofiev's Seventh Piano Sonata, Wei Luo might very well be admitted to that select company very soon.
Two exciting voices: the young German baritone Konstantin Krimmel sings Schubert and Veronika Dzhioeva gives us a vivid 'La mamma morta' from Andrea Chenier. And there are little gems by Johann Adolf Hasse, Schubert, Richard Danielpour and Joseph Phibbs too.